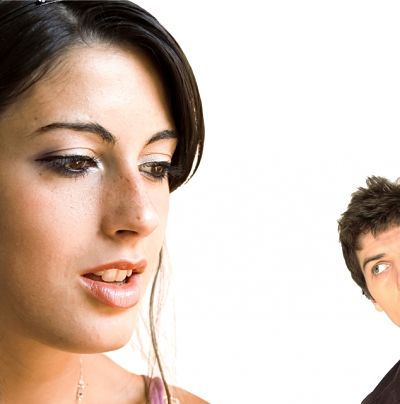 When couples come to me for couples counselling they are often surprised at the relatively small amount of time we spend looking at what has gone wrong in the relationship. Sure, I will ask each partner why they have come to couples counselling and what they hope to get out of it, but unless there is an urgent need, I will not dissect and invest time in the negative aspects of their history together.
I use Imago Relationship Therapy when working with couples. Imago theory does not believe that people do stuff in their relationships just to piss their partner off! We do things for a reason. We are trying to get our needs met. We often go about doing this in completely the wrong way because we are human and we are fallible.
Part of the therapeutic process undoubtedly involves dialoging about how we have been hurt by our partner. In Imago this is done safely and calmly. Couples dialogue is used throughout all processes in Imago Relationship Therapy. This involves checking out that your partner is OK to listen to what you have to say, and then having what you say mirrored, validated and empathised with by your partner. It sounds easy and yet it can be difficult to learn and is powerful when mastered. It is also the subject of a whole separate blog post. 90% of my marriage counselling sessions are spent with the couple dialoging with each other. The focus is on ownership of feelings and connection with your partner. Yelling at each other achieves nothing and just reinforces negative patterns of behaviour so is discouraged – you probably have been doing that at home and look where it has got you.
Much time in Imago is spent learning how to do things differently. Imago teaches us to break out of the old habits and put new, more useful ones in their place. These new habits allow the relationship to grow, accentuate the positive, remove the blame and replace it with honesty and intimacy.
I'm not pretending that couples get there overnight. Many couples find couples counselling tough, and a few come a couple of times, realise the amount of effort they are going to have to put into fixing their relationship and decide to break up. I feel sad when that happens, but at least they have made a decision that they have often been putting off for months. The couples that hang in there and stick with it move through the awkward phase they experience with couples dialogue and then slowly find their relationships transforming to a whole new level. They start to see their partner as an ally, and they "get" why they both do the bad stuff in their relationship. They learn how to ask for what they want in a safe way and start to appreciate what their partner needs.
When you come see me for marriage counselling at Manchester Psychotherapy I am going to do my best to keep you together. Imago theory believes strongly in long term relationships for all couples, straight or gay, married or cohabiting. Your partner is likely to be a perfect fit, that's why you have such an emotional connection. Imago Relationship Therapy helps shift those emotions further into the positive.