Individual And Couples Therapy In Manchester
Hi, and welcome to Manchester Psychotherapy.  I work with straight and gay individuals and couples to change lives for the better. Do you want to spend more time feeling content and have better relationships with the people that are important to you? Maybe you are fed up with sad or angry feelings or no longer want to put up with stress or anxiety.  I will help you make big changes in your life.
I help clients change their lives beyond recognition, even if they feel totally lost and unsure of which way to go.
 Do you suffer from any of these issues?  Manchester Psychotherapy can help.
 Anger Management.
Do you find yourself losing your temper or struggling to let things go?  Maybe you find yourself at the point of relationship breakdown or your job is threatened because you find it difficult to control what you say or even what you do.  Work with me through a structured anger management plan that will give you the awareness to spot when you are moving to an angry place and strategies to deal with managing this anger – keeping you out of trouble and resulting in a calmer more in control you.  If you want to read more about Anger Management check out this blog post.
Jealousy.
Do you have feelings of jealousy?  Finding these really difficult to manage?  Jealousy can have a huge impact in your personal relationships and cause the sufferer immense feelings of insecurity and anger.  Jealousy is the issue that brought me into therapy many years ago and started the long journey for me to becoming a psychotherapist so I know a thing or two about it.  I have worked with many clients successfully to rid them of the green eyed monster and this has had a liberating effect for them.  They have found that they are no longer slaves to their emotions and their relationships have become more secure and easy going as a result.  I've written a couple of posts on jealousy which may help you decide if I'm the therapist in Manchester for you, check the first one out here.
Anxiety.
This term covers many different issues so let me explain a few variations of anxiety that I work with regularly.  I help people with low self esteem and vicious negative self talk to see the good in themselves and claim back their power.  I help those who are lacking in confidence and have no self belief to get to a place where they can try new things and achieve (which encourages them further and breaks them out of the negative self talk cycle).  If you find yourself suffering from physical illnesses such as headaches, stomach problems or aching limbs as a result of anxiety we can work together to get you back to full physical and emotional health, giving you self confidence and belief in yourself once more.  If you would like some self help tips on anxiety then check out this post.
Sexuality.
I commonly work with gay and lesbian clients both as individuals and couples.  I am a gay affirmative therapist, meaning that I see our sexuality as just something we have and that needs to be accepted as part of ourselves if we are to lead a happy and healthy life.  I have worked with a range of clients to explore their sexuality, (gay, straight and bi) and my aim is always to get to a place where they can be accepting of who they are – a valuable, loveable human being.  If you are not sure about your sexuality, or are sure and are having difficulty getting your head round it, why not give me a ring so we can talk through how therapy may be useful to you?  You can get me on 07966 390857 or you can email me through my contact form.  I respond super quick to emails thanks to by slight obsession with checking them every 5 minutes (yep – I could use some therapy for that!).
Depression.
For me this covers clients who are feeling low, unable to drum up any enthusiasm for life or who may be struggling even to get up in the morning.  We will talk together about how you got yourself to this place in life and what may lie behind your depression.  I find that if clients can identify the cause and then connect with their feelings around that issue then that is the first step to moving on and reclaiming your energy for life.  I also dicuss practical solutions to depression that clients can do straight away to address depression – you do not have to suffer any longer and we can work together to turn your life around.
Stress.
Finding that you are getting yourself so worked up you are suffering physical symptoms such as stress headaches or migraine?  You need to do something about this now or you risk becoming seriously ill or having a breakdown.  At Manchester Psychotherapy I work with people who suffer from stress and look at where it arises in your life; work, home or both.  We can then address the issue using practical stress busting strategies and  long term psychotherapy to change the messages you are sending to yourself around over performing and having to get things right all the time.  Make no mistake, stress is a killer so take action now and call me on 07966 390857.
My issue isn't on your list, does that mean Manchester Psychotherapy can't help?  Nope, it doesn't mean that at all.  I have worked with a multitude of different issues, conditions and people to positively change their lives for the better.  I would love to hear from you and have an opportunity to discuss what's holding you back in your life so we can work together to change that.  Give me a ring on 07966 390857 or email me through my contact form and lets start on that journey to a new you together. Click here to find out more about individual therapy.
Couples and Marriage Counselling at Manchester Psychotherapy
I spend about half my time as a therapist working with straight and gay couples to improve their relationships and become more connected with each other.  I made a deliberate choice to train as a couples counsellor as well as an individual counsellor because I recognise the need that many couples have for guidance and help in their relationships with each other.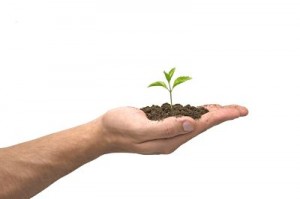 I use Imago Relationship Therapy when working with couples as it fits with who I am and what I believe.  The old model of marriage counselling does not sit well with me and I don't particularly want to sit there and watch two perfectly decent human beings lay into each other in the name of "therapy".  In my sessions you won't do that.  Imago Relationship Therapy is about talking to each other and making your feelings clear in a safe, comfortable way that keeps your partner in one piece.  The focus is on connection and really hearing each other so you can make significant changes in your relationship together.  I could talk endlessly about Imago Relationship Therapy but the front page of my website is not the place to do this!  Check out my page on couples counselling in Manchester which will explain in more detail how I work and point you in the right direction to blog posts I have written on the subject.
I believe that the best time to learn about being in a couple is before you get married and so I offer premarital counselling for couples too.  We spend a fortune on our weddings or civil partnership celebrations so it makes sense that you could invest a few hundred pounds to learning how to look after each other and love each other in a conscious way.  My page for pre marriage counselling can be found here.
If you're really struggling to talk to each other without arguing then I have a course for that!  Improve Your Communication Quickly  is an Online Course that you and your partner can do in the comfort of your own home.  
Joanna (my partner) and I will take you through all the stages of the Imago Dialogue process, teaching you how to talk to each other so you can both listen to each other and both get heard.  
Other stuff on the Manchester Psychotherapy Website
I love being a therapist and I love the power that therapy has to change people's lives for the better. A great way of working out whether I'm the therapist for you is to read my many blog posts. You can see the whole list of things I have written about by clicking here. I also invite you to get involved with this blog. Sign up to my rss feed so you never miss another one of my blog posts again (perish the thought!) and download the guide to Transactional Analysis I have written just for you! You can have my guide to what makes you tick completely free by sticking your details into the box at the top of this page. If I can help you in any way or you want to ask me anything you can get in touch through my contact page or my ringing or texting my on 07966 390857. Get involved with Manchester Psychotherapy and change your life for the better.