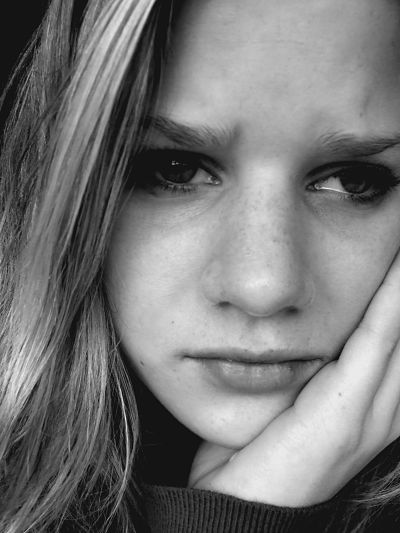 Grief is a common issue facing clients but it's not reserved just for those that have had someone close to them die. Why is grief such a common issue? This article aims to answer this question and explain the stages of grief. My next article will give some suggestions for dealing with grief.
We can lose someone close to us in all sorts of different ways. People don't need to die on us for us to feel their absence. Often during the therapeutic process it's important to grieve the loss of an ideal that we have held close and thought essential. It hurts when we finally realise that the relationship we had with our parents was not perfect, or that they did not look after us the way they should have done, the way any small child deserves to be looked after. It hurts when we realise that our partner letting us down has destroyed our idea of what an intimate relationship should be like. Giving ourselves permission to grieve these losses is an important step in realising our full potential in the here and now.
The stages of grief are well documented in relation to death. Kubler-Ross proposed that there are five stages of grief that people go through. In this post I will briefly discuss these stages. It's important to appreciate that the stages outlined below are not fixed in stone and it may be that you experience them in a different order or not even experience certain stages at all. There is no normal with so much of the human psyche, we do what we do and that's ok.
Stage 1 – Denial, shock and disbelief
When you first realise your loss you may completely deny that you have lost anything at all. You may be so amazed with the realisation that it's hard for you to get your head round it. When you discuss your childhood with a therapist it's not uncommon to discover that events that have taken place in your past were more important than you initially perceived them to be. This may be the way you were treated as a child, the absence of a significant caregiver as you grew up, the significance of abuse that you suffered as a child. Blocking these things out is a very clever strategy when you are little. You can't do anything about them because as a kid you are powerless. But it may be useful to allow yourself to feel the feelings associated with these events or relationships when you are an adult. As an adult you are able to look after yourself and have all the faculties to guarantee your own survival.
Stage 2 – Anger
Once you have accepted that the event in question did happen, or the relationship really was a poor one you may experience anger. This may vary from mild consistent annoyance to outright rage. It's OK to feel angry. Chances are you feel that you should not have been put in that situation or the other party should have treated you better or looked after you in a much more loving way. It can be really useful to express this anger to a sympathetic friend or your therapist. I also advise you to avoid confronting the individual concerned about the issue at this stage of the grieving process. Sometimes it's best to strike whilst the Iron is cold and you have had time to work it through and process your feelings. If it's a loved one you have lost you may feel angry that they have left you (or died) or you may feel angry at yourself for not preventing it.
Stage 3 – Bargaining
Bargaining is when we attempt to rationalise the situation and work out how it can be avoided. You may start to think that you have somehow misinterpreted the situation or you are overplaying it. When faced with death, Kubler-Ross mentions individuals thinking how they can delay or cheat the final event.
Stage 4 – Sadness
At this point sadness may hit. As I said before, these stages won't be clear cut and it's very likely that you will have already experienced a great deal of sadness. It's important to allow yourself to feel sad. What's happening here is that you are processing the loss. Go with it, don't try to push it away or distract yourself. It's healthy and you will not feel sad forever.
Stage 5 – Acceptance
This is the point at which you will accept the loss you have experienced. You can now move on and form new relationships, get a new job or think of your deceased loved one without falling to pieces.
There is no set time period for these stages. You should not try to speed the process up or slow it down. Just accept it and you will come out the other side. From there you can move on.
If you think you would benefit from help and support from a counsellor, please call me on 07966 390857 or use my contact form to get in touch.
If you want to read my post on 5 ways of coping with grief, click here.