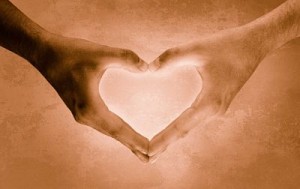 How many times have you been angry with your partner because they didn't guess what you were thinking? How many times have you presumed you knew what they were thinking and shouted at them for it? I know I've done both. My personal favourite saying to illustrate this is "If you loved me I wouldn't have to tell you"! Boy, that's a toughie to get out of! Let's face facts though. Humans can't mind read. When we presume our partners can, we discount them. Here's what to do instead:
Ask for what you want. Don't presume your partner knows.  We all have the power to do this and its a great way to start practising straight transactions.  It also gives your partner a clear understanding of your needs or wants with no hidden agenda which will build up trust in your relationship.
Use action/feeling statements. These are a great way to talk to another person about your feelings. "when you (insert annoying behaviour here), I felt (insert feeling here), so in future I'd like you to (insert preferable behaviour here)".  These are brilliantly explained in Claude Steiner's book "Achieving Emotional Literacy" (see my book reviews). Once more this is a straight way of talking and gives your partner a lot of information about how you feel without blaming.  Which brings me neatly onto…
Stay away from blame. This is where the old mind reading comes in again.  Chances are pretty high that your partner has not done something to deliberately annoy or upset you so use the action feeling statement above and avoid resentment building up.
Don't presume you knew why your partner behaved in the way they did. If you are unsure, ask them.
Forgive and move on.Collecting up bad feelings (called stamp collecting in TA language) is harmful to relationships and erodes good feeling.  It often leads to big arguments later so it's important to let things go and focus on the bigger picture – a strong, healthy relationship.
Interested in having Marriage counselling?  Just ring me on 07966 390857 or click "contact me" on the bar above.