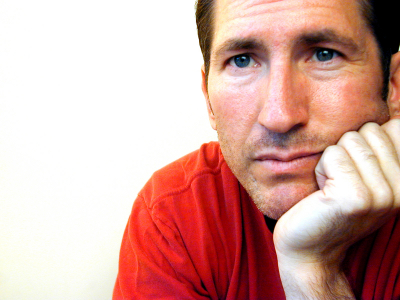 Do you find yourself putting things off or not getting round to important changes in your life that you want to make? In this post I am going to discuss the four passive behaviours that we can all be guilty of, one of which I found very surprising when I first read it – I didn't think it was passive at all.
I have written an article introducing passivity before that may well be worth reading as a prelude to this post. If you want to read that you can click here to be taken to it. What you read here is my interpretation of the Schiffs paper "Passivity" (TAJ 1:1 1971). The Schiffs did some ground breaking work on passivity and TA therapists have been using it and interpreting it ever since.
I want to write about passivity because I can see it in so many clients' lives. I can also see it clearly in my own. By confronting passive behavior we can change, grow and achieve our goals. It's often passivity that holds us back from getting what we want.
Passive Behaviours
The Schiffs identified four behaviours that were particularly passive. This is useful to us because when we can see that we are behaving in a similar way we can wake ourselves up, shake ourselves down and choose to behave differently.
Passive behaviour 1 – Doing Nothing
You can't get much more passive than doing nothing eh?! Well as the Schiff's see it there are two ways in which you can do nothing. The first way is to have a problem and then to passively not respond to that problem. Imagine a rabbit in the headlights sort of scenario. Quite often when people are in this place they say "I can't think" or "I'm confused" – a survival response clicks in.
If you are doing nothing in this way it is likely that you will feel uncomfortable and anyone who attempts to help you with this is likely to get dragged in and end up doing nothing too.
The second way of doing nothing is not passive behavior. You can decide to do nothing. This is from an Adult place and there is an active decision to do nothing. In this scenario you will probably not feel uncomfortable because you have taken action. The action you have taken is to decide to do nothing!
Passive behaviour 2 – Over Adaptation
Over adaptation is when you do not work out what your goal is when attempting to solve a problem but instead you try to achieve what you believe is somebody else's goal.
Here is an example. Frankie and Benny are deciding what to see at the cinema.
Problem: Which film to go and see.
Frankie's response: "I'm not at all bothered – I guess you would like to see the Cowboy film so let's go see that"
Benny's response: "Yep – I would like to see that film so if you are happy let's do that."
Only Frankie hates cowboy films and spends the next hour and a half feeling very annoyed that he has to sit through one.
Frankie's over adaptation was very hard to detect because he made no indication of what he wanted to do. As a result he had to suffer a film he knew he would dislike. If he had been more active in the decision about what film they both saw and discussed it he would have found out that Benny also loves Science Fiction and would have been happy to see the new Star wars movie that Frankie really wanted to see.
Passive behaviour 3 – Agitation
When we feel agitated we do things that are pointless and have nothing to do with the goal we are trying to achieve. We usually feel uncomfortable and confused.
We behave this way because we are defending the symbiosis we have formed with another against a threat (if you are unsure of what symbiosis is read my first post here). We know we could solve our problem by taking action but we just don't feel adequate enough to grab the bull by the horns and do it.
What's also can be present is the belief that what we are doing is actually achieving something. This fits in with the idea of grandiosity discussed in the last article.
The agitated person needs another individual to step in and give clear instructions as to what to do. This restores them to a overadapted place which is far less serious. The difficulty with agitation is that if it is not dealt with it can esculate into the next stage of passive behaviour: violence.
Passive behaviour 4 – Violence or Incapacitation
When I read this stage I couldn't get my head round how violence was passive behaviour – surely it's the ultimate in doing something right? Wrong, when we become violent we actually change nothing. It is the release of energy built up from passivity.
Violence does not require thinking and no responsibility is taken for it. Just think of the way people describe their violence after the event;
"He made me so mad I couldn't help myself hitting him"
"I punched the wall because I was so frustrated"
Quite often after the violence, once all of the energy has been released and they have calmed down, the person is quite able to have a rational conversation about what happened.
Violence is a grandiose act and really buys into the idea that "I can't stand it any more" – a great example of a passive statement.
How can knowing all of this help me?
I think the first benefit of knowing this information is being able to identify passive behavior in yourself. If you can identify that you are acting passively then you can decide (make an active decision) whether you want to continue doing this or act differently.
In order to do this you may find it useful to track your feelings about a situation. Your feelings hold the key to what is going on. It may go something like this:
I feel ill at ease about something that is going on in my life.
I sit for a minute or two and just track my feelings. What am I feeling? Where am I feeling it (in my body)? Is this a common feeling that reminds me of something from my past?
If the feeling is agitation then does this have something to do with inaction? Am I feeling very angry? Do I feel like I want to hit something (or someone)? Do I feel like I'm completely stuck and can do nothing?
If the angry feelings are there then the first step is to do something to expend that energy somewhere else and prevent an explosion. You might do this by going for a walk, taking yourself to the cinema, listening to calming music or whatever else you know will calm you down. The same can be said about agitation, which is you being on the verge of violence or incapacitation.
Once you have done this and your brain is more able to think logically about your situation. See if you can identify one single thing that you can do that will help your situation. This will move you away from passivity to action and may help shift the block that you feel. If you can't even do this then it may be that you need help and advice from someone trained in this area. A therapist or counsellor should be able to help you look at your passive behaviours and facilitate decision making.
Recognise any of the passive behaviours mentioned?
How has this post impacted on you?  Do you see which passive behaviours you mostly carry out?  Have you got some great ideas for moving yourself out of passivity?  Please leave your comments about passive behaviours below.