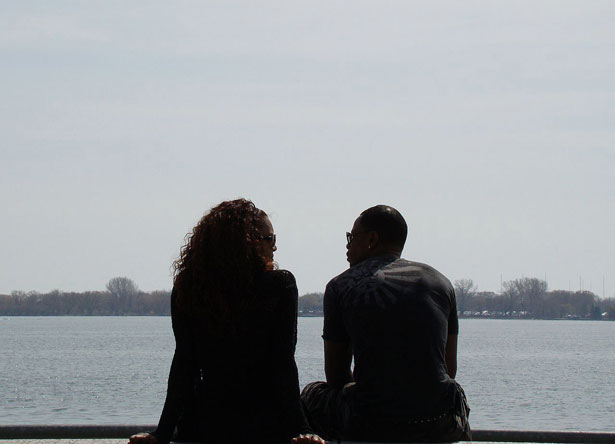 Is your relationship proving a real challenge? Ever had the urge to just leave it and never go back? The desire to run away from problems is a common human experience. Many people decide that they do want to leave a relationship and sadly, sometimes relationship breakdown and divorce happens. In this article I want to explain why I think talking about these feelings can be another way to deal with them.
If you believe the ideas in Imago theory then we are attracted to a certain type of person that fits with an image, or imago, of our perfect mate. This is constructed from the good bits and bad bits of our primary caretakers. So our Mum, Dad, Uncles and Aunts are all in there along with others that may have been important to us such as teachers, grandparents, siblings or even close family friends.
If you dump your partner then you are highly likely to just go out there and find exactly the same type of person again, experiencing exactly the same type of problems. You may as well sort these out sooner rather than later with the partner you have now!
By talking rather than walking you are putting the energy back into the relationship. When you walk the energy goes with you making it even harder to sort your problems out.
Love ain't supposed to be easy! All relationships go through their ups and downs. By sticking with your partner through the downs you will grow closer and experience a deeper connectedness during the ups. Falling in love is easy, staying in love is a decision.
Walking away may well be part of your own internal process. In TA terms we may link this to script. By staying you will be learning a new way of doing things and challenging that negative script belief.
There are lots of ways of talking to each other. You may feel that talking to your partner is a waste of time because they just don't listen. It's likely that they have exactly the same feelings about you! Find your nearest Imago Relationship Therapist and learn Imago Dialogue. It's a different way of talking where both partners feel listened to and it increases the possibility of deep connection. "Getting The Love You Want" workshops are a great way to find out more about Imago and begin to understand your relationship better.
Can you think of times when you felt like walking out but you stayed? How did it turn out? Let me know in the comments section below.