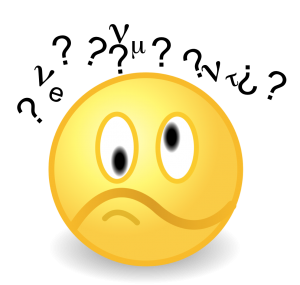 I've decided to write this blog post because this topic is one that is a bit of a juicy one for me!  It is also pretty controversial within therapy circles so I would love for you to comment on this post and would encourage a debate on the subject.
I regularly deal with clients who say "he made me feel angry" or "it's because she makes me feel so sad that I did this".  When working with couples I hear "you made me feel (angry/sad/scared/happy) when you did that.
The thing for me is that I'm not sure another person can make you feel anything.  They can invite you to feel one way or another but there is no guarantee of you responding in a particular way.  Can I really "make" someone else angry, sad or any other emotion?
Down the pub
To illustrate this I like to give the example of me walking into a pub and shouting "I'm gonna get you all!" at the top of my voice in an aggressive manner.  Some would say that this would make others feel scared but is that really the case?  I think some people would feel scared, but others would look at me and laugh, thinking I was a bit of an idiot.  Another few may take it as a personal challenge and want to hit me – feeling angry.  There may be some who look at me and feel sad for me, imagining how difficult it must be to live with such anger.
I'm sure you get my point.  By doing one particular kind of behaviour I cannot be sure of how others will respond emotionally.  I can invite them strongly to feel a certain way but how they feel may be linked to the experiences they've had in their childhood and how my behaviour hooks that.
The other point of view
There are people who feel strongly that my point of view is baloney!   Claude Steiner is one such individual.  In his book "Emotional Literacy – Intelligence with a heart" he states:
"Regarding emotions, we can indeed cause them in each other, and therefore we are often responsible for other people's feelings"
Steiner goes on to give an example of when he has done this himself.  He recalls a lecture that he was giving on feelings where a man stood up and protested that we cannot make each other feel.  Steiner's response was to shout at this man and tell him what he was saying was stupid and that he should sit down.  He then asked the man what he was feeling (which was the point of the shouting).  The man replied he felt nothing but looked flustered.  When Steiner asked the rest of the audience how they felt they recounted a range of emotions from embarrassment to sadness for the man who had been shouted at.
In many ways this illustrates my point well.  I believe we can give out strong invitations for people to have a feeling response but have little control over what that response might be.
Power and feelings
The reason why I challenge my clients to change their speech pattern from "he made me feel" to "I feel" is because I believe that "he made me feel" gives something important away.   Power is being given to someone else.  If other people can make you feel whatever they like then you are at the whims and mercy of others.  This, quite frankly, sounds exhausting!  It just does not sound like a healthy way to live your life.
Saying "I feel" takes the power back.  It's saying I own my feelings, I am responsible for them and I can do something about them.  I can choose my response to them.
My experience is that when clients make this leap, from giving others power over their feelings to taking responsibility for them, change starts to happen.  They start to believe in themselves.  They start to understand that they have a say in how they live their lives and having feelings is OK.  They take one step closer to being autonomous.
What do you think about this article?  Please comment below.  Do you think other people can "make you feel?"  Am I talking utter rubbish?  Please comment below.